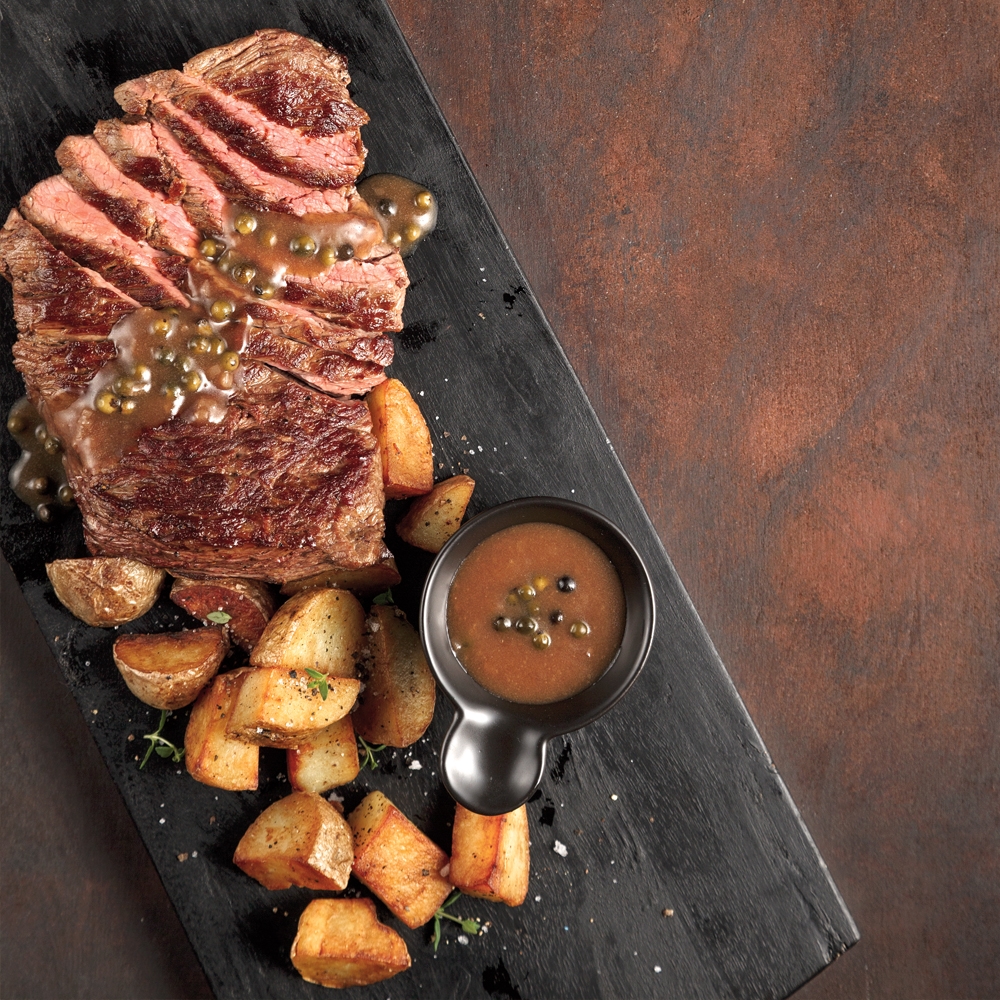 1. Allow steaks to warm to room temperature for 15 minutes.
2. In a heavy skillet melt butter over medium-high heat. Pan fry for 4 minutes per side or until desired doneness.
3. Transfer to a grill pan and cover with aluminum foil. Let rest for 5 to 10 minutes before slicing.
4. For the sauce: melt butter in the same skillet including steak drippings and lightly brown shallots for about 1 minute. Add green peppercorns and cook for an additional minute.
5. Deglaze pan with red wine and reduce by three quarters. Add demi-glacé and bring to a boil. Lower heat and let simmer for 2 minutes or until sauce is thickened. Season with salt and pepper.
6. Plate the flank steaks and drizzle with pan sauce. Serve with your choice of side-dish.