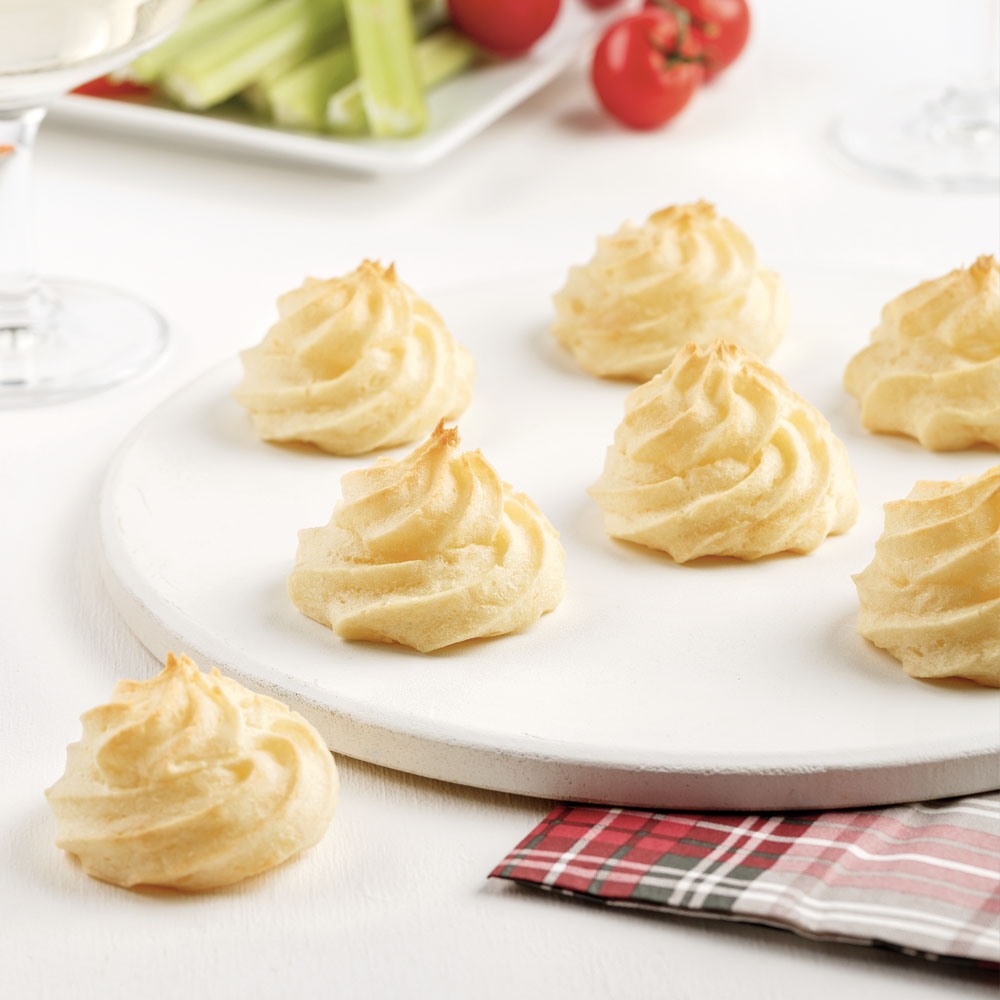 Preheat the oven to 400 ° F (205 ° C).
Rinse and drain the cassava pieces.
Place the cassava in the container of the food processor and mix until a smooth purée is obtained. Stir in the egg yolks and Parmesan. Mix again until a homogeneous preparation is obtained.
Transfer the preparation into a pastry bag fitted with a star tip.
On a baking sheet lined with parchment paper, form 24 duchesses using about 30 ml (2 tbsp.) of the preparation for each.
Bake for 15 to 18 minutes.
Set the oven to "broil". Continue cooking for 1 to 2 minutes, until the duchesses are golden brown.