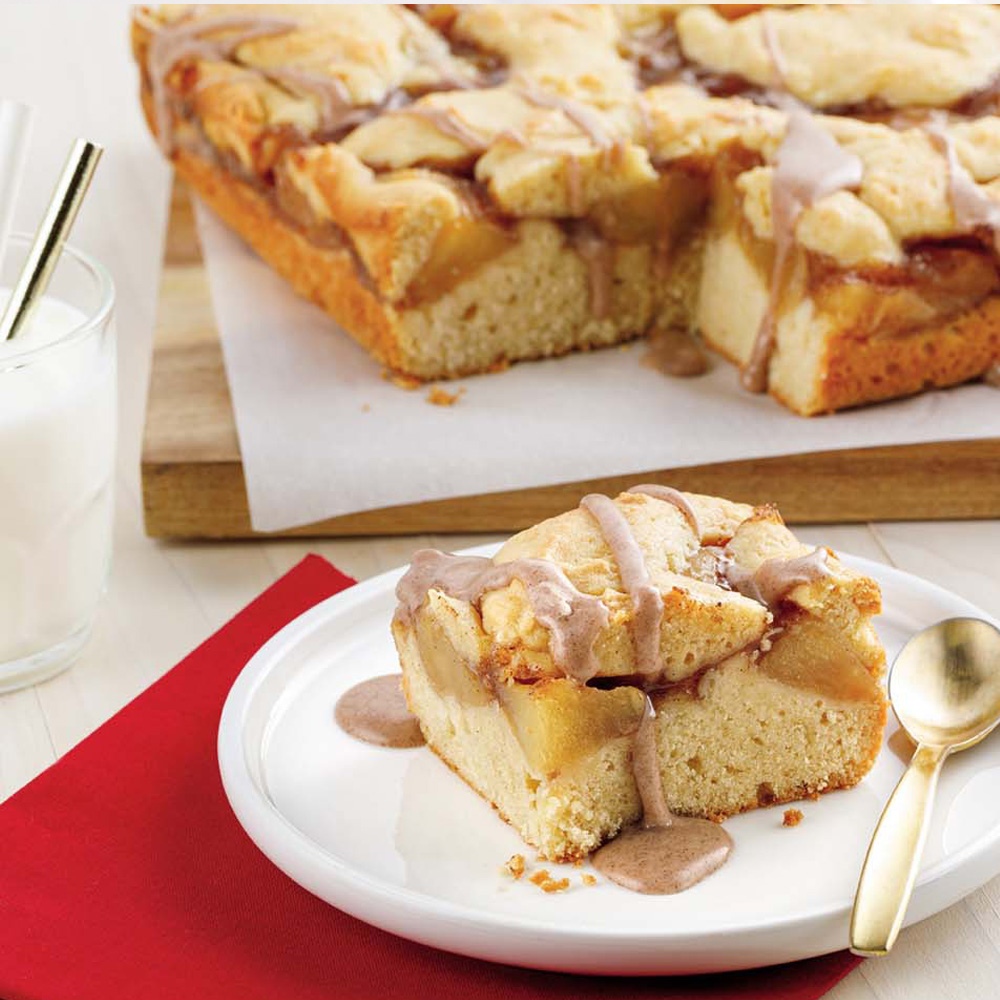 1. Preheat oven to 180°C (350°F).
2. For the filling. In a bowl, dissolve cornstarch in 45 mL (3 tbsp.) cold water.
3. Set aside 125 mL (1/2 cup) of the apple syrup, then drain the apples.
4. In a saucepan, combine apples with reserved syrup, brown sugar, lemon juice, cinnamon and nutmeg. Bring to a boil, then cook for 2 to 3 minutes over low heat.
5. Add the cornstarch diluted in the pan. Bring to a boil again and cook until thickened. Remove from heat and let cool.
6. For the cake. In a bowl, combine flour, baking powder and salt.
7. Using an electric mixer, whip the butter with the brown sugar and vanilla in another bowl. Whisk in eggs one at a time.
8. Add dry ingredients to wet ingredients alternately with milk and stir until mixture is smooth.
9. Butter a 23-cm (9-inch) square baking dish and pour in two-thirds of the cake mixture. Cover with apple filling, then spoon remaining cake mixture over filling.
10. Bake for 40 to 45 minutes.
11. For the glaze. Meanwhile, mix glaze ingredients in a small bowl.
12. Drizzle glaze over cake. Cut into nine squares.