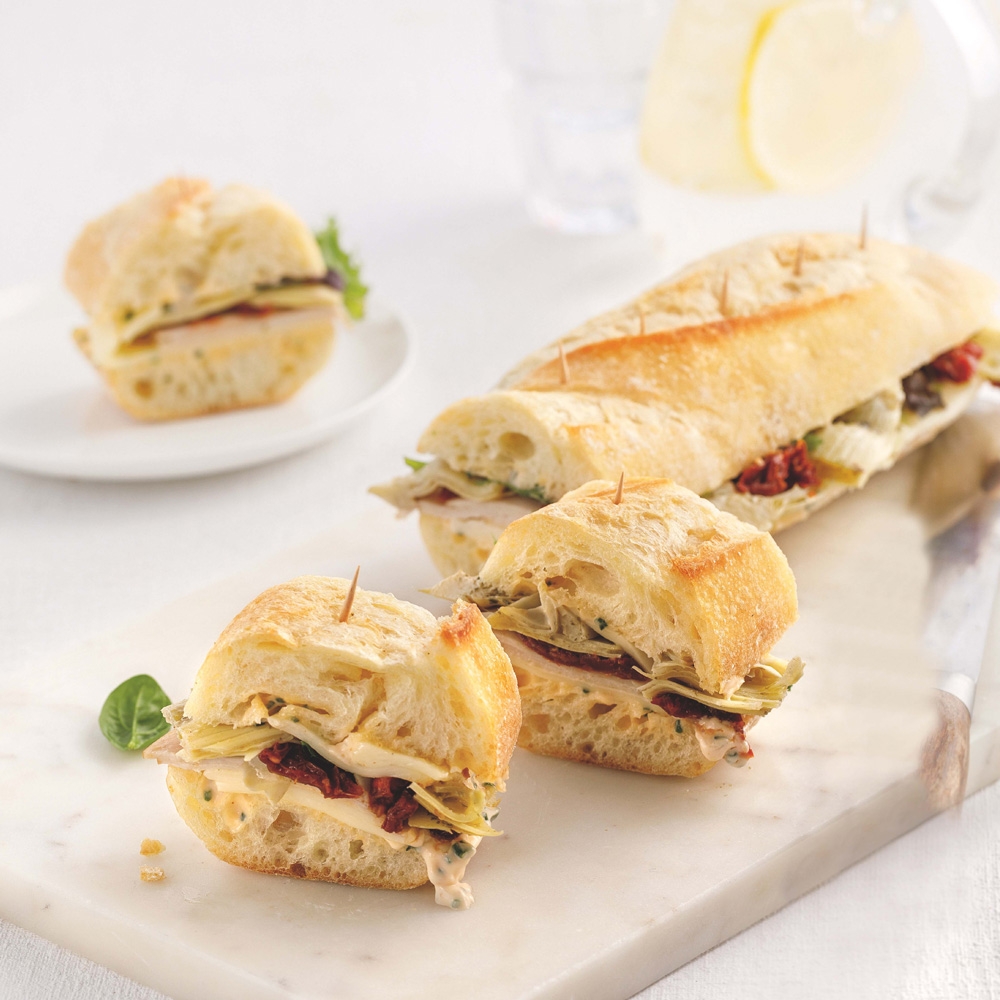 1. Cut bread stick in half across the thickness.
2. In a bowl, mix the ingredients for the spicy mayonnaise.
3. Spread the spicy mayonnaise on the baguette halves.
4. Top one baguette half with turkey, provolone, marinated artichokes, sun-dried tomatoes and mixed greens. Cover with other half of baguette.
5. Cut into 12 mini-sandwiches. Secure each sandwich with a spoon.