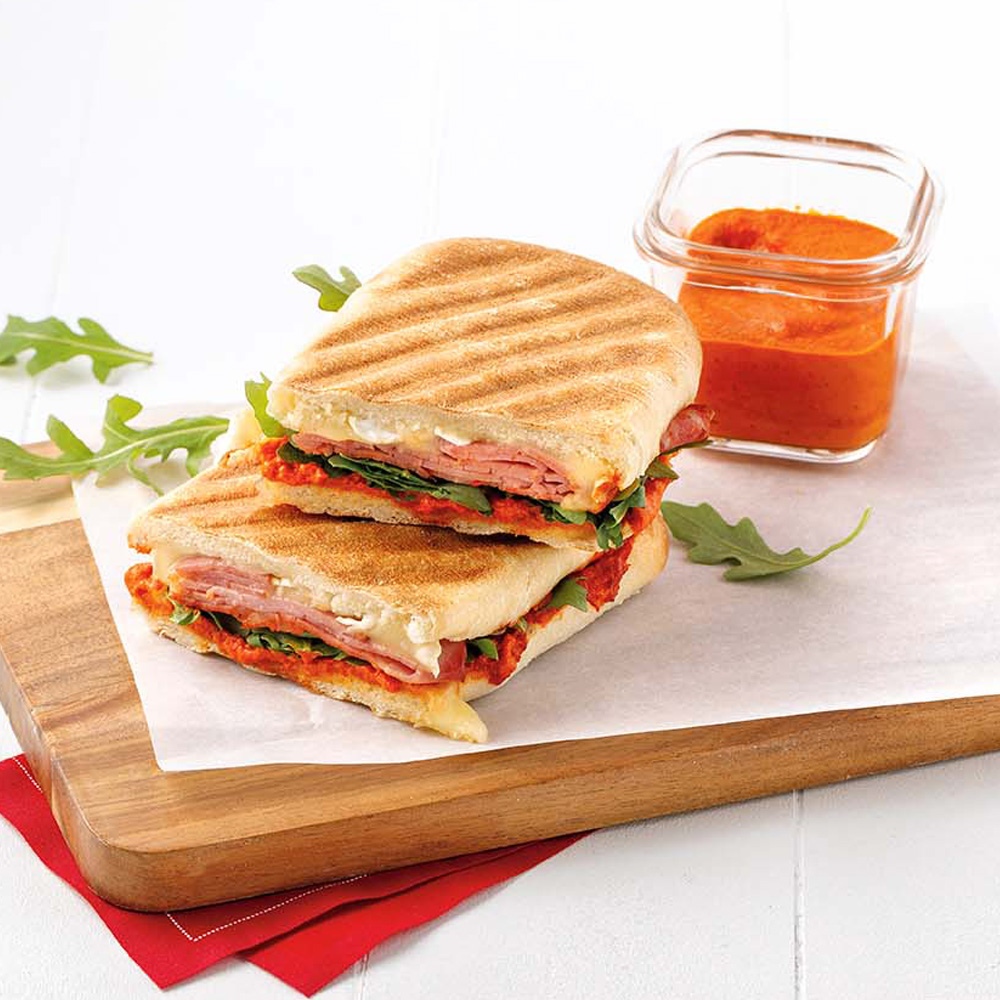 1. Preheat panini grill to medium.
2. Cut panini breads in half crosswise.
3. Spread pesto on inside of buns. Top the base of the bread with pastrami and brie. Close paninis with the top of the bread and press lightly.
4. Cook paninis for 6 minutes on the grill or 2 to 3 minutes on each side in a skillet over low-medium heat, pressing with a spatula.
5. Add arugula to paninis.