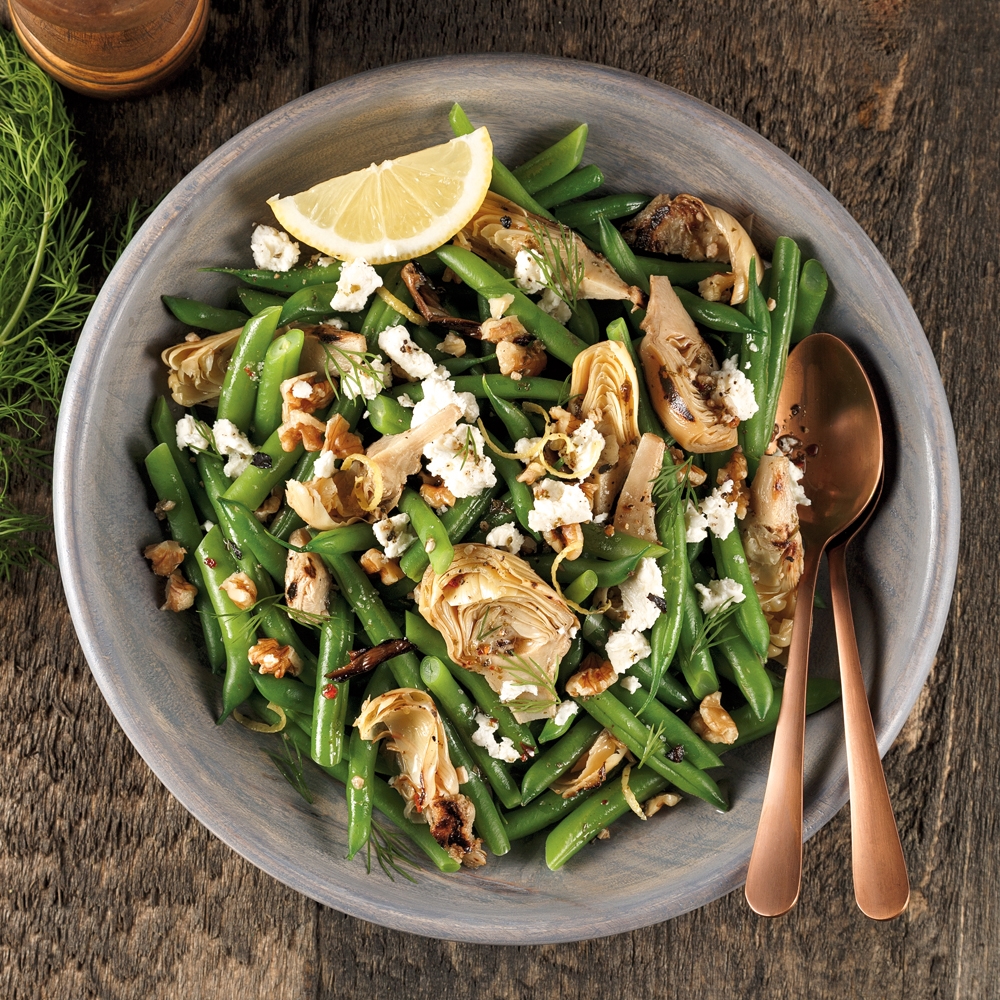 1. In a stockpot of boiling water blanch the green beans for 5 minutes or until slightly cooked but still crunchy. Drain and reserve.
2. Drain the artichoke hearts, reserving some of the oil. Roughly chop and set aside.
3. In a large bowl, combine green beans, artichokes, dill, lemon, salt and pepper. Add reserved oil, to taste.
4. Transfer to a large serving dish.
5. Sprinkle with walnuts and feta cheese. Salt and pepper to taste.
6. Enjoy warm or cold.