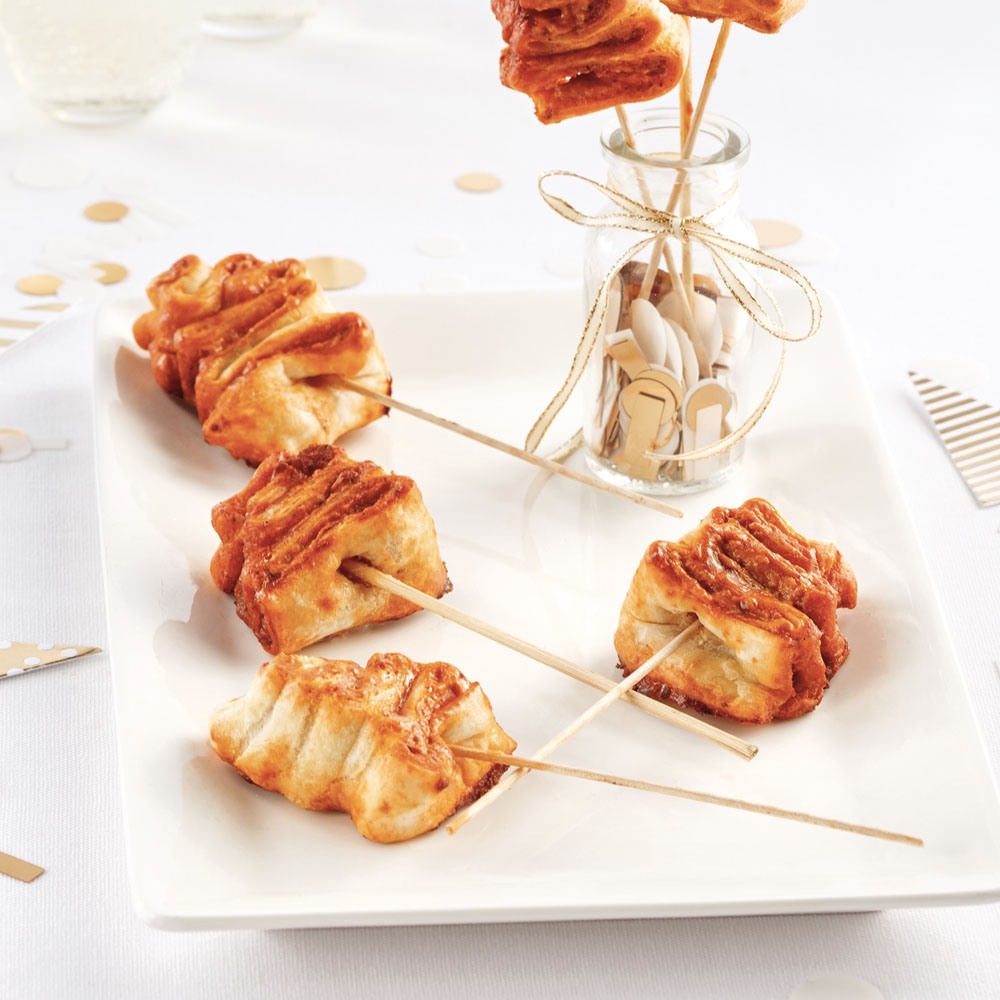 Preheat the oven to 375 ° F (190 ° C).
On a floured work surface, roll out the puff pastry into a 12-inch (30 cm) square.
Brush the entire surface of the dough with pesto. Cut the dough into strips about 2 cm (¾ inch) wide.
Gently fold each strip back on itself to form a tree. Prick each tree on a wooden skewer.
Place the trees on a baking sheet lined with parchment paper.
In a bowl, beat the egg yolk with a little water. Brush the trees with the beaten egg yolk.
Bake for 15 to 20 minutes, until the trees are golden.