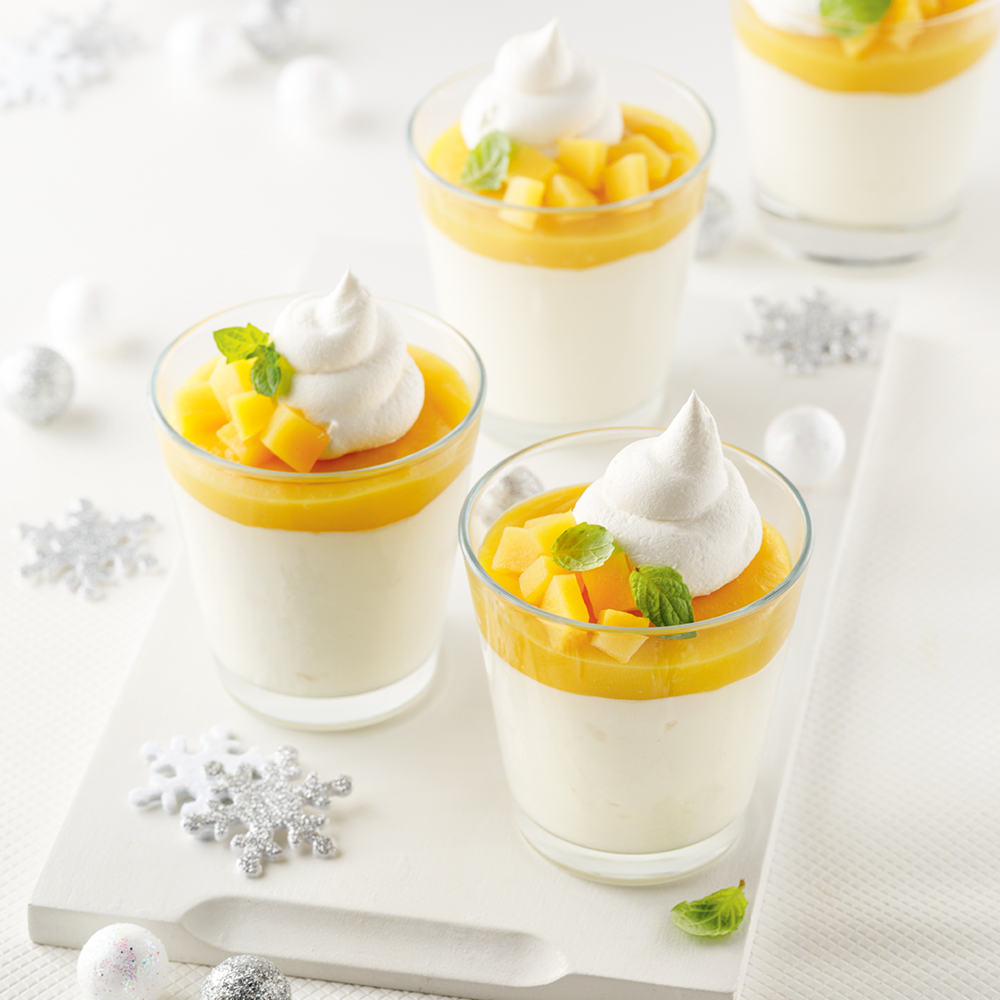 1. In a bowl, mix the pudding with half of the whipped topping, folding the mixture with a spatula.
2. In four verrines, divide the pudding mixture in an even layer.
3. Reserve about 30 mL (2 tbsp.) of water from the mangoes, then drain the mangoes. Set aside one slice of mango and cut into small cubes. Place remaining slices in another bowl.
4. Using a hand blender, purée the mango slices, gradually adding the reserved water, until smooth.
5. Divide mango purée among glasses. Refrigerate for 30 minutes.
6. Just before serving, garnish verrines with remaining whipped topping and reserved mango cubes.