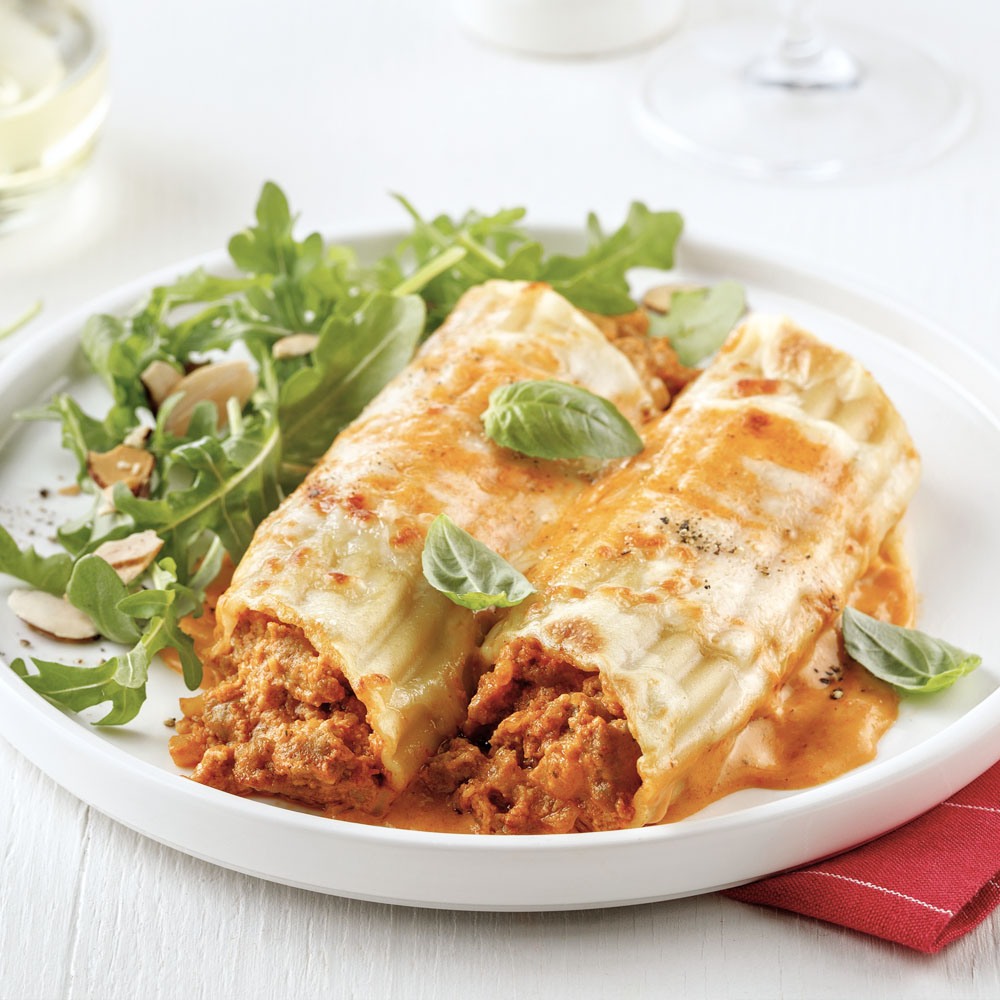 In a large skillet, heat the oil over medium heat. Cook the sausage meat, breaking up the meat with a wooden spoon, 4 to 5 minutes, until it has lost its pinkish tint.
Add the onion and continue cooking for 1 to 2 minutes.
Pour in the white wine and simmer until the liquid has reduced by half.
Off the heat, add half the piquillo pesto and the ricotta. Stir, then let cool.
Meanwhile, cook the cannelloni al dente in a large pot of salted boiling water. Drain.
Using a pastry bag or spoon, stuff the cannelloni with the sausage mixture.
In a bowl, combine the Alfredo sauce with the rest of the piquillo pesto.
Pour a little sauce into a baking dish. Place the cannelloni in the dish and cover with the remaining sauce. Cover with mozzarella.
Cover the dish with plastic wrap, then with aluminium foil. Place in the freezer.
The day before the meal:
Let the cannelloni thaw in the refrigerator.
At mealtime:
Preheat the oven to 375 ° F (190 ° C ). Remove the sheet of aluminium foil and plastic wrap from the pan. Bake the cannelloni in the oven, 30 to 35 minutes, until the inside of the stuffing, is heated through. If desired, set the oven to the "broil" position and toast, until the cheese is golden brown