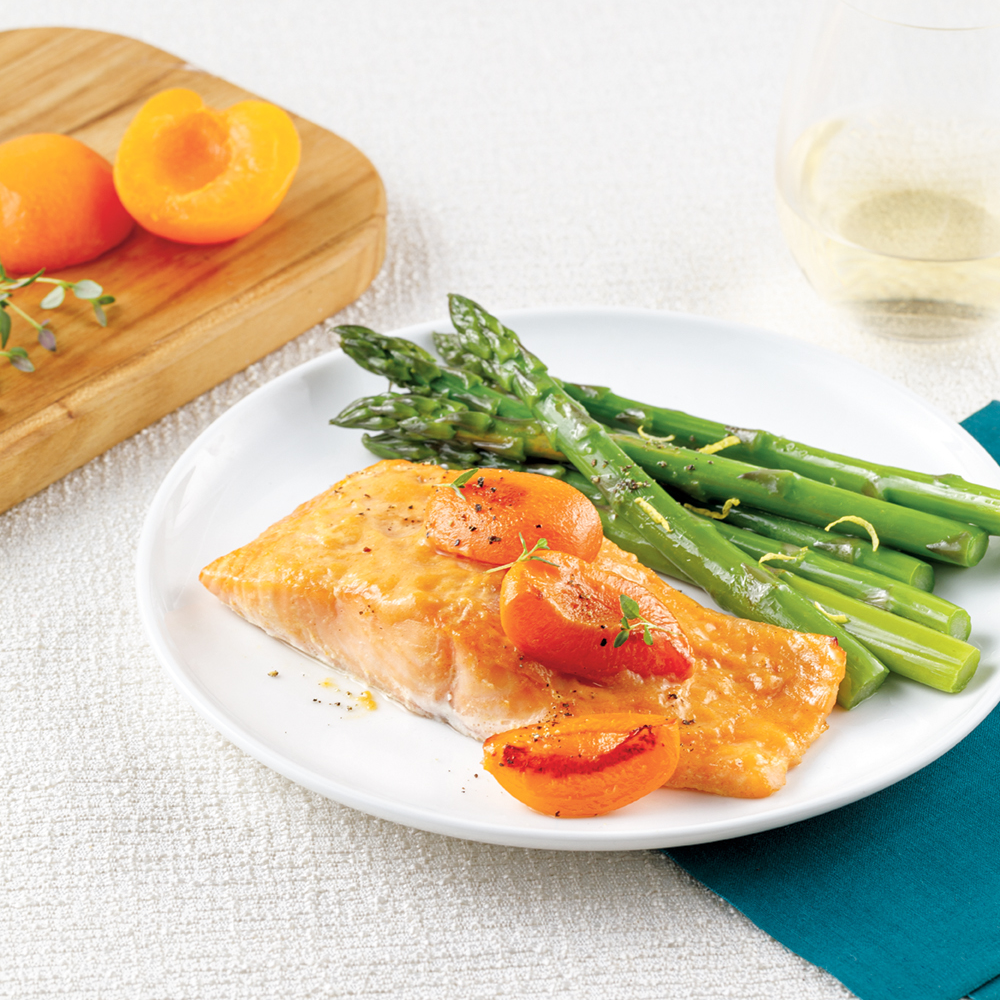 1.Preheat oven to 205°C (400°F).
2. In a bowl, combine ½ can of apricots with maple syrup, mustard, soy sauce and garlic. Using a hand blender, purée the mixture.
3. Place salmon fillets on a baking sheet lined with parchment paper. Season fillets with salt and pepper and brush with half of the apricot mixture.
4. Bake for 12 to 15 minutes, brushing with remaining apricot mixture halfway through cooking.
5. Meanwhile, heat oil in a skillet over medium heat. Brown remaining apricots for 1 to 2 minutes on each side.
6. Serve salmon with browned apricots.