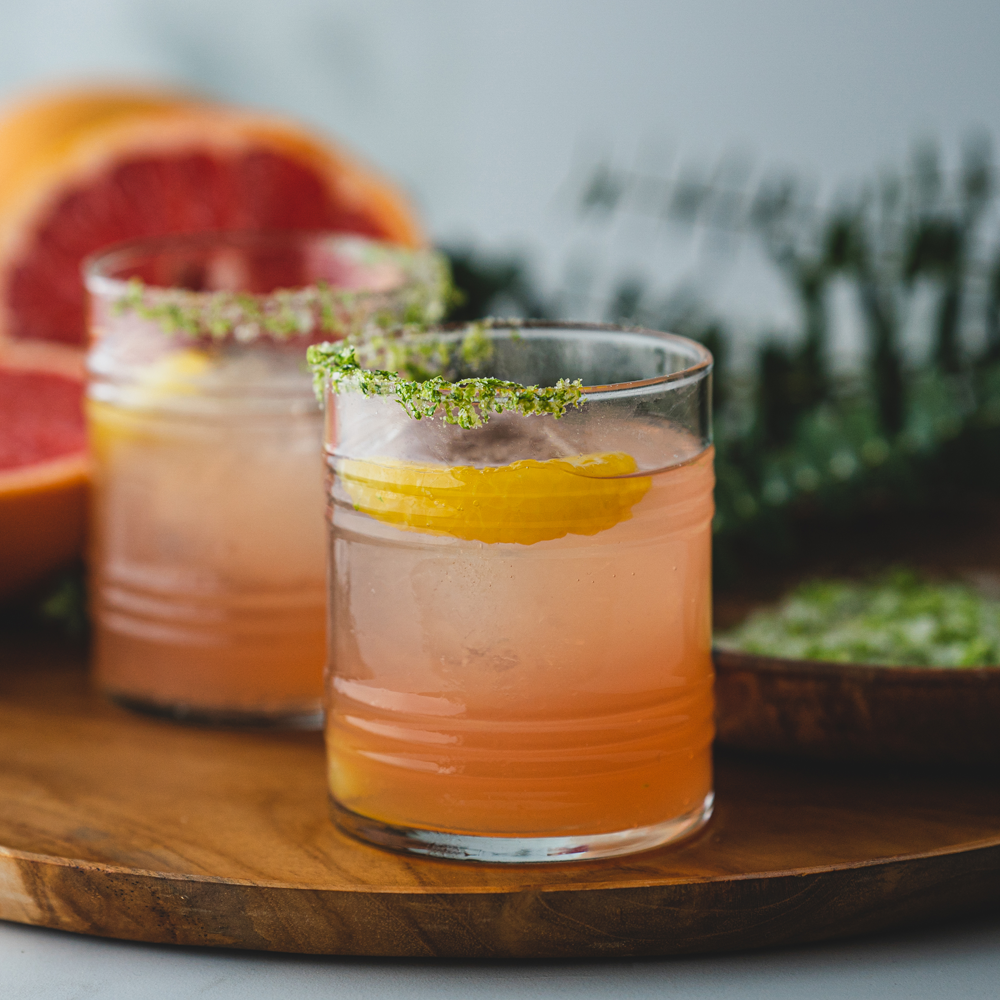 [Serves 1]

1- Salt the rim of half of the glass by rubbing a lime wedge around the edge and dipping it onto a small plate of salt & the zest of 1 lime.
2- Pour the tequila, M'Lord grapefruit syrup, grapefruit juice and lime juice into the glass. Mix well.
3- Fill the remainder of the glass with ice. Top off with sparkling water.
4- Add a squirt of lime juice. (Optional)
5- Add M'Lord grapefruit wedges and enjoy.