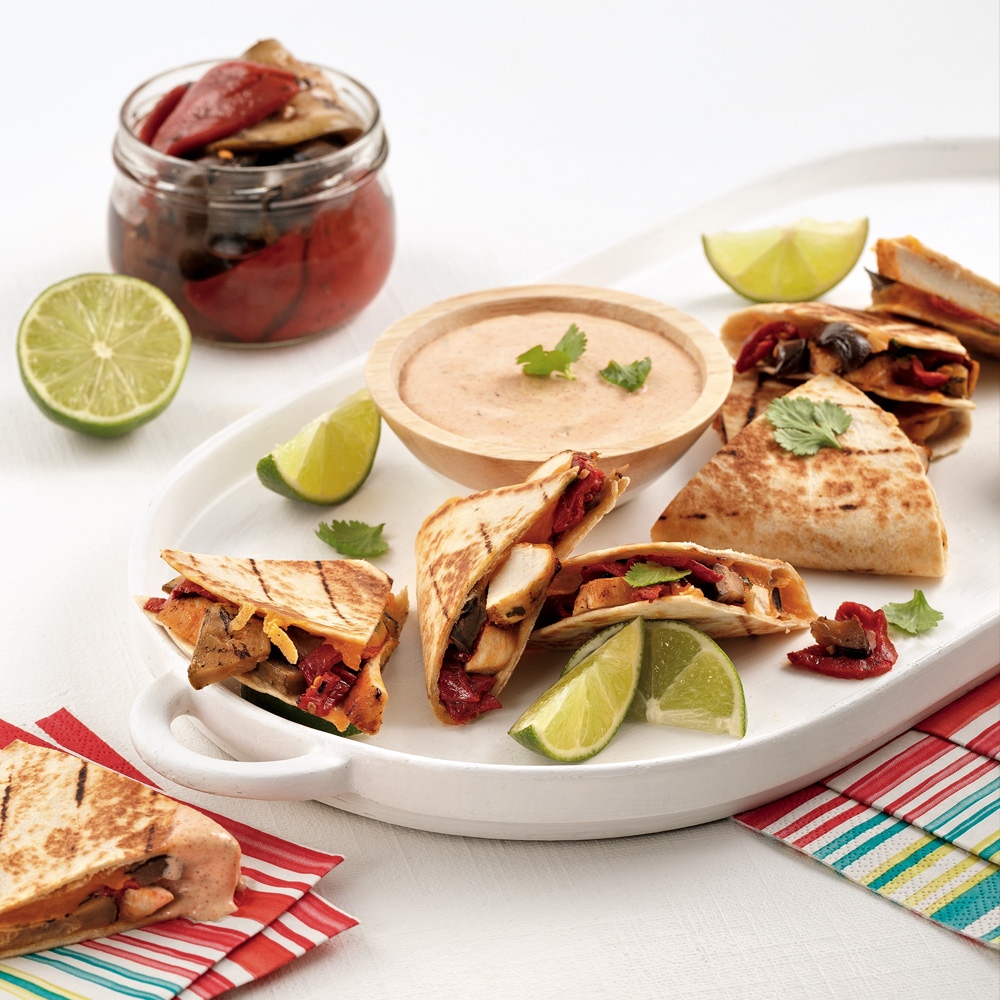 1. Preheat the BBQ to medium power.
2. Season chicken breasts with Tex-Mex seasoning.
3. On the pre-heated, pre-oiled BBQ grill, place the chicken breasts. Close the lid and cook for 15 to 18 minutes, turning the breasts a few times, until the inside of the chicken flesh has lost its pinkish hue. Transfer to a dish and let cool. Mince the vegetables.
4. In a bowl, mix the ingredients into the sauce. Reserve cool.
5. Cut the grilled vegetables into pieces.
6. On half of each tortilla, divide chicken slices and grilled vegetables. Garnish with cheddar and coriander. Re-fold the other half of the tortillas onto the filling.
7. Grill the quesadillas on the BBQ 1 minute on each side.
8. Cut each quesadilla into three points. Serve with the sauce.