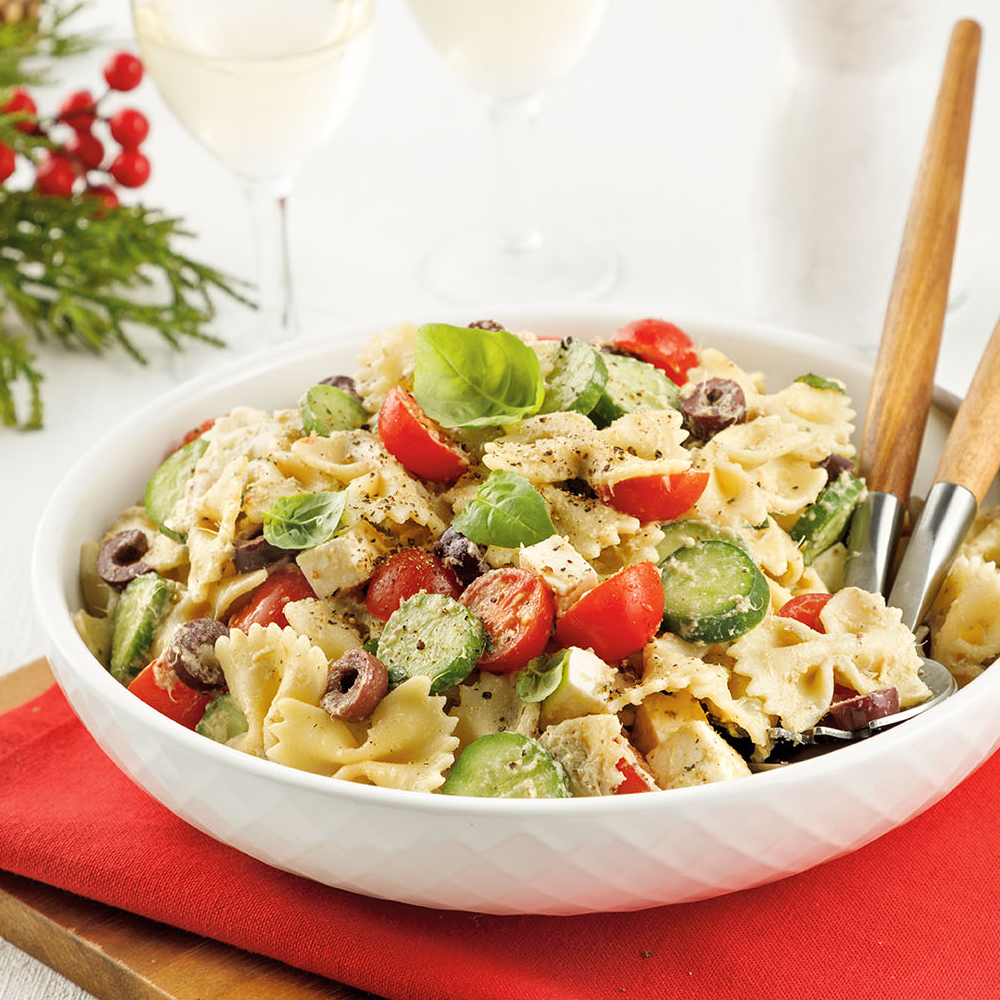 1. In a bowl, combine dressing ingredients with 30 mL (2 tbsp.) water. Set aside.

2. In a pot of boiling salted water, cook pasta al dente. Drain and cool under cold water. Drain again.
3. In a salad bowl, toss pasta with tomatoes, cucumber, feta cheese, olives, basil and vinaigrette.