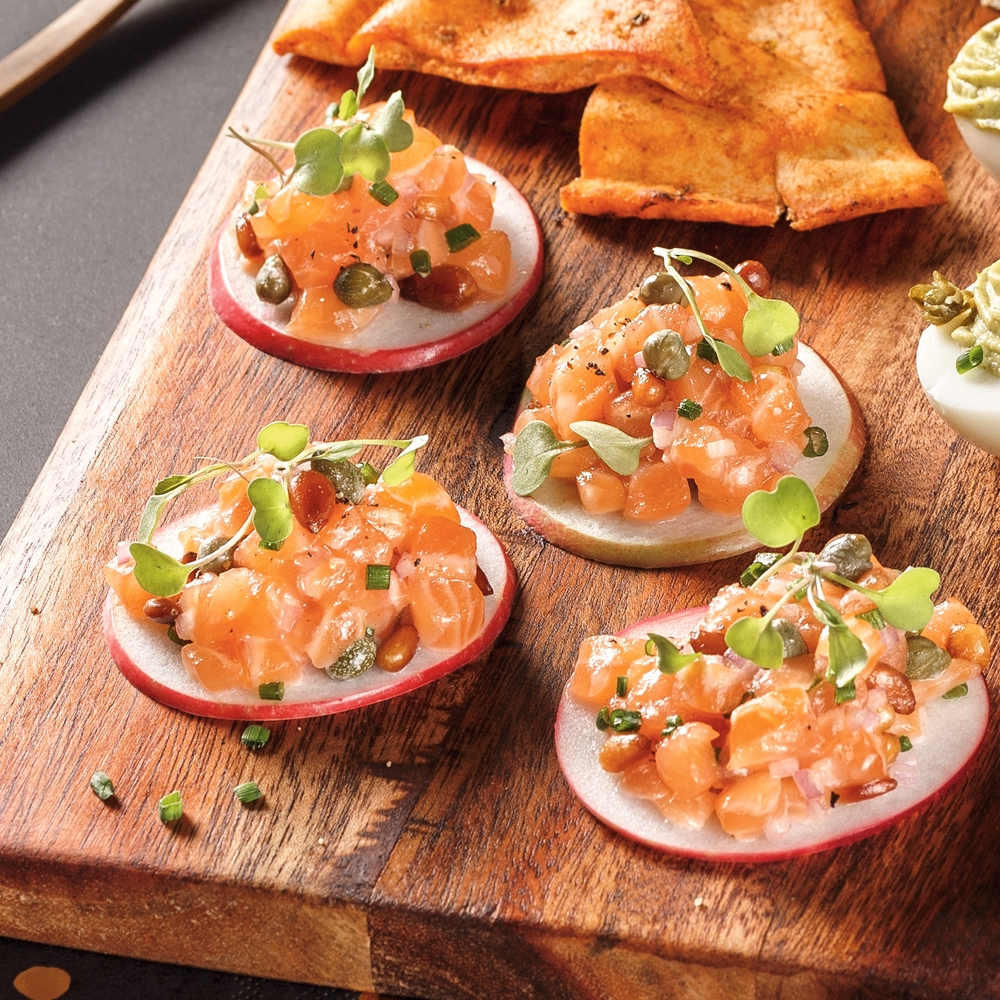 1.Cut the salmon into small cubes.
2. In a bowl, mix salmon with 20 ml (4 teaspoons) capers, pine nuts, shallot, chives, olive oil, raspberry vinegar, mustard and Tabasco. Salt and pepper.
3. Cut the apples into twelve thin slices. Sprinkle with slices with lemon juice.
4. Garnish the slices with the salmon tartar mixture. Garnish with microgreens and remaining capers.