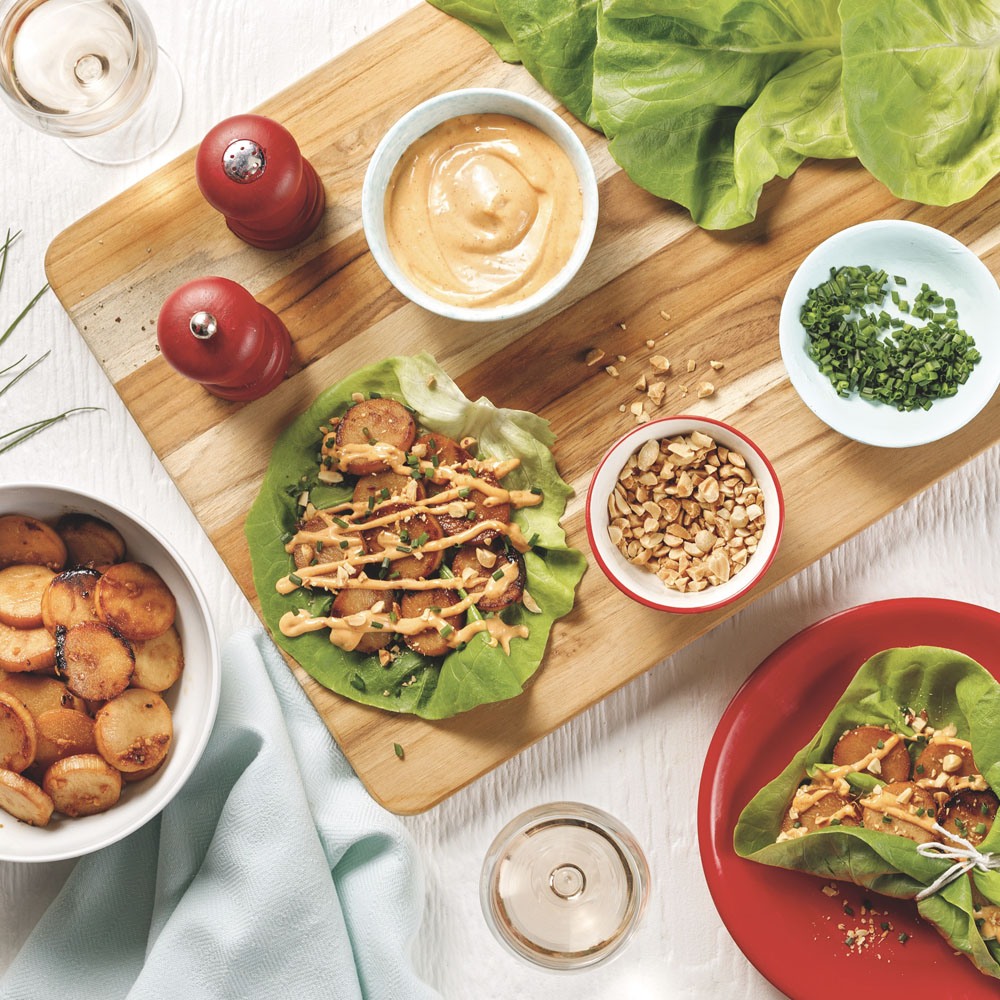 Preheat the barbecue to medium-high power (approximately 220 ° C - 425 ° F)
In a large bowl, combine the soy sauce with brown sugar, garlic, ginger, sambal oelek, rice vinegar, sesame oil and molasses. Add the hearts of palm to the bowl and toss to coat them well with the sauce.
On a baking sheet lined with parchment paper, spread the hearts of palm preparation.
Place the baking sheet on the hot barbecue grill. Close the lid and cook for 10 to 12 minutes, stirring several times during cooking.
Top the Boston lettuce leaves with the hearts of palm preparation, spicy mayonnaise, peanuts and chives.