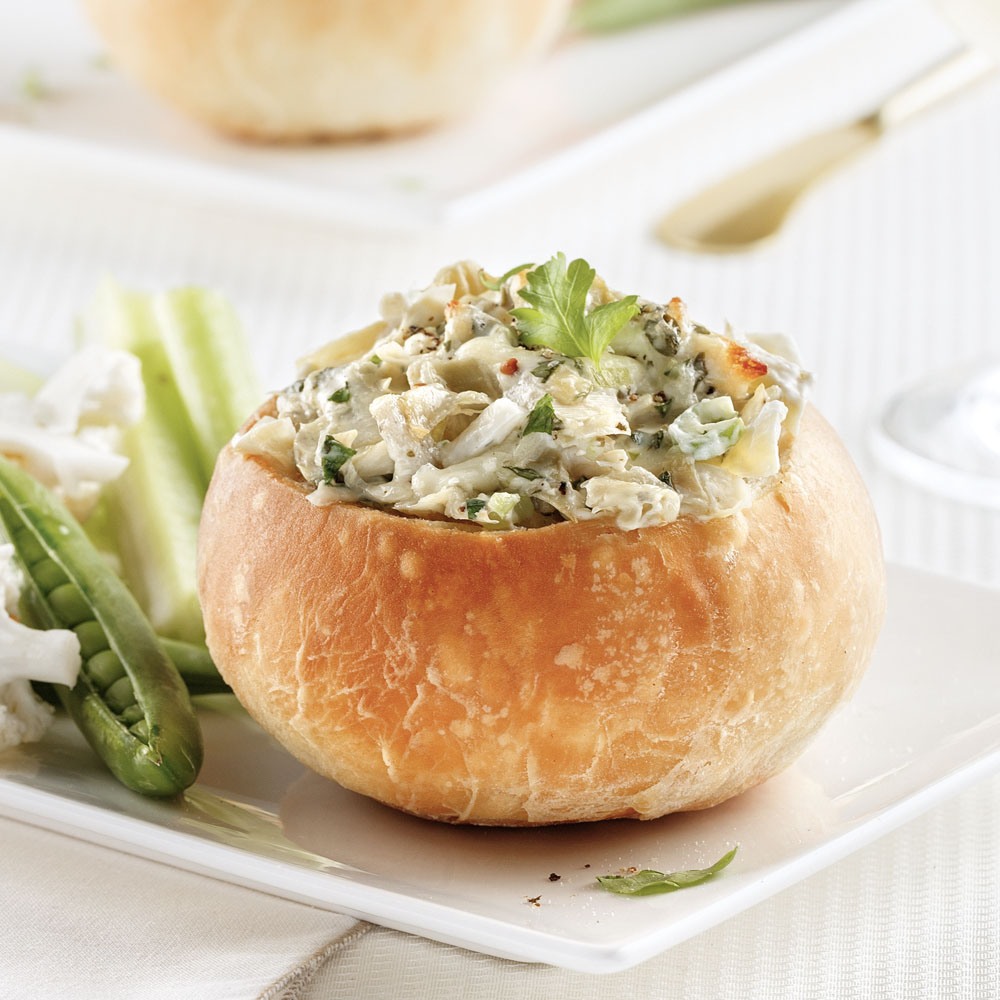 Chop the artichoke heart and hearts of palm salad.
In a bowl, combine the cream cheese with the mayonnaise, sour cream, herbs and green onions. Salt and pepper.
Add the mozzarella and the artichoke heart and heart of palm salad. Stir.
Preheat the oven to 400 ° F (200 ° C).
Cut off the tops of the salad rolls and remove the centre crumb.
Divide the dip among the hollowed-out salad buns.
On a baking sheet lined with parchment paper, place the buns. Bake for 12 to 15 minutes.
Serve the mini-dip bowls with the crudités vegetables.